We manufacture tooling for worldwide machines.

Forming, plus horizontal post trim & punch: LYLE BROWN TSL IRWIN SUNWELL...
Forming, plus vertical trim and hole punch: ASANO SUNWELL CHENGMEI VFK...
In-mould cutting: ILLIG-RDK KIEFEL-BFS GN760...
Forming + cutting + stacking with or without pre punching: GN800, ILLIG-RDKP/RV, KIEFEL KMD, WM(TFT), SENCORP, AMUT, OMG, INPAK, GABLER...
Cut in place: GN contact heat
TILT MOULD FOR KIEFEL-KTR ILLIG-RDM WM-FT GABLER …….
Thick gauge sheet processing mould.
Form, trim and seal tooling.
Pulp mould

We offer traditional or multi quick-change systems upon customer's request.

Thermoplastics in which we have experience:
PP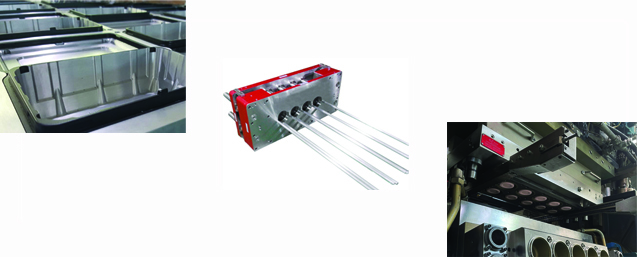 PET
PS
OPS
PVC
PLA
CPET
CPLA
……